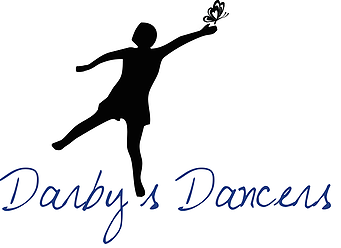 We are excited to announce that In the Spotlight is the proud home of Darby's Dancers Rogers! Darby's Dancers provides an opportunity for children with special needs to participate in the performing arts through dance education.
Darby's Dancers learn all types of dance in a fun, encouraging atmosphere. Dancers in the program gain confidence, coordination, strength and lifelong friends, all while feeling like a star.
Classes for the 2019-2020 Season are scheduled for
Sunday's 1st-5th grade 4:15-5:00pm
Sunday's 6th-9th grade 5:00-5:45pm
Register Here!
Mission Statement :
To provide dance education to children with special needs at no cost to their families and offer a foundation for inclusion with other dancers within an established dance organization.

Vision Statement:
To open as many Darby's Dancers organizations as possible across the United States making it feasible for all children with special needs to participate in the performing arts. Each organization must adhere to the highest standards of quality and respect as set forth by the national organization.

Values Statement:
Each Darby's Dancers organization must be fully incorporated into the life of the local dance studio, where upon each child is fully accepted and respected as a part of the dance studio family. Each child is to be treated with the utmost kindness and respect and every consideration is to be made to accommodate their diverse learning needs.